A wee titorial on vaseline chipping
I started by shooting the entire model in a dark grey mix I made from humbrol colors. For some reason I thought that it was better to do a primer/preshade with a enamel rather than the acrylic Lifecolor I use for painting.
It could just be an unfounded worry in that acryllics doesn´t stick to plastic but needs a medium inbetween. I usually use aclad primers to prime my kits but I thoguth it would be too much paint layers on this delicate model
if I first primed with alclad and then preshaded with darkgrey and then shot the colors.
Well it´s primed anyways
/>
Then I thought of chipping, I´ve previously used the salt chipping method on the SnowSpeeder last year but I really thoguth the chips were too large. So for the X-wing I´m trying out vaseline chipping!
I cut out a piece of a dish spunge and dipped the sctos brite end in vaseline....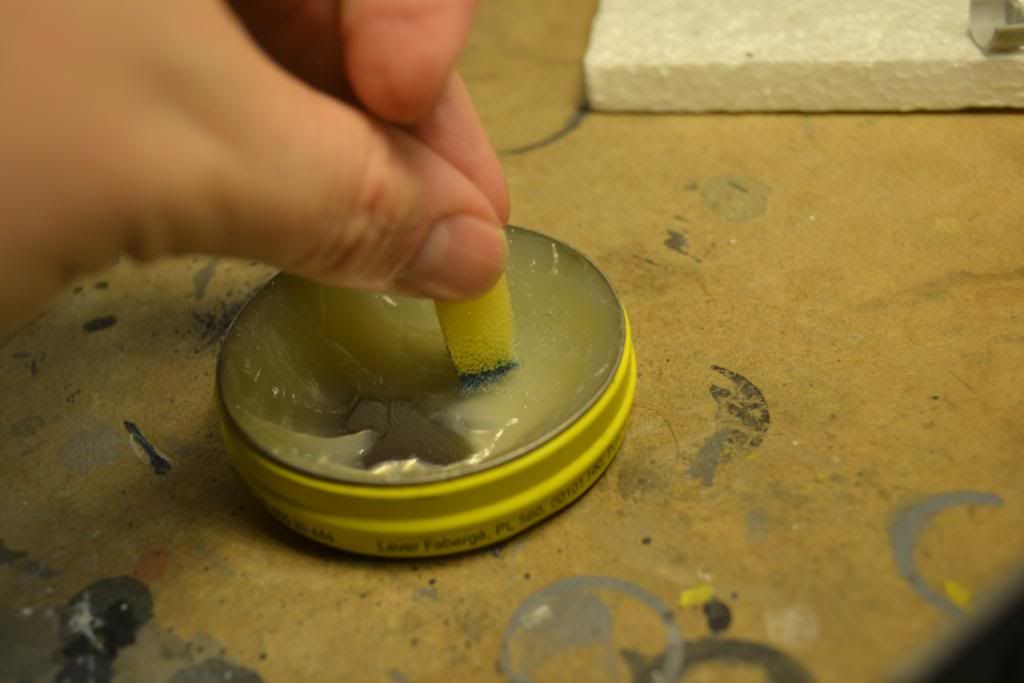 ...Then dotted it about the surface of the X-wing....like so.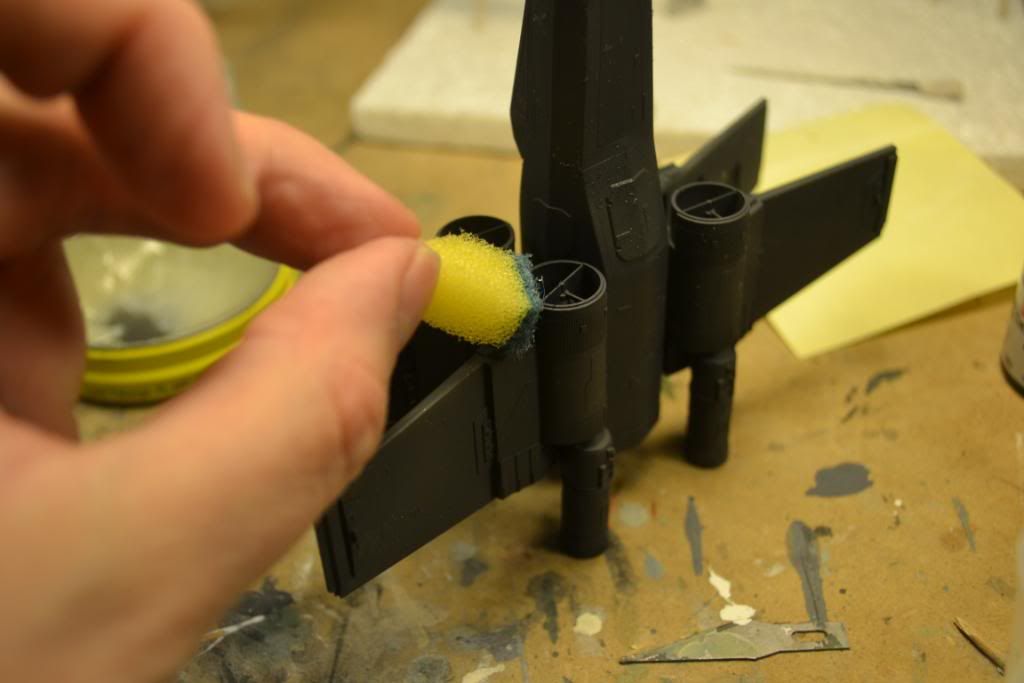 I then begun painting, I´ve mixed light grey with white to get a really light grey
/> I shot it in the center of the panels and such.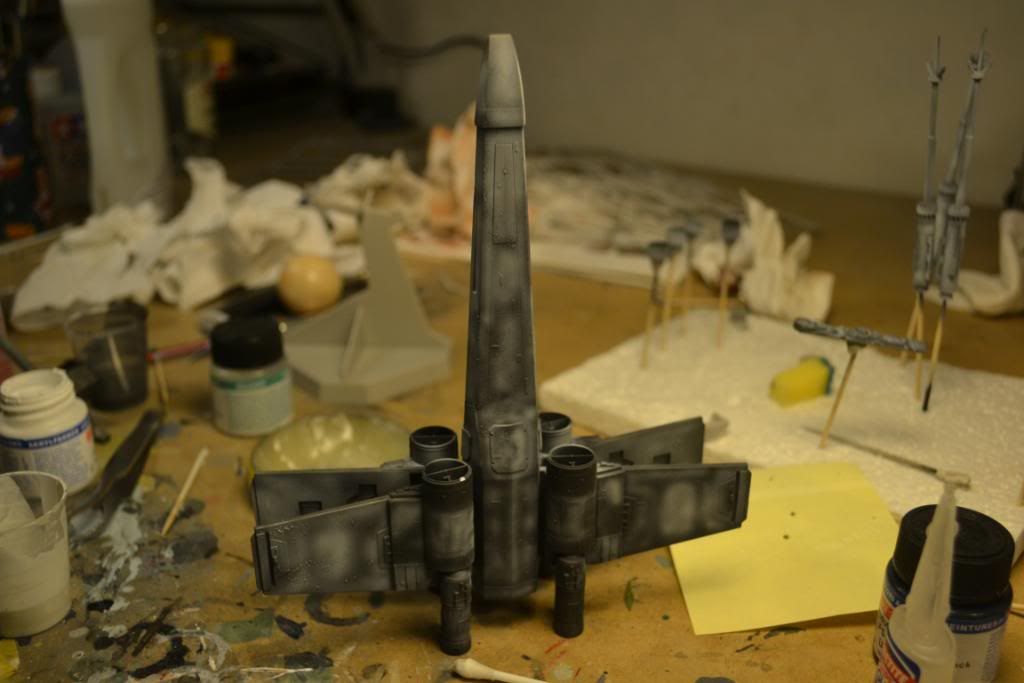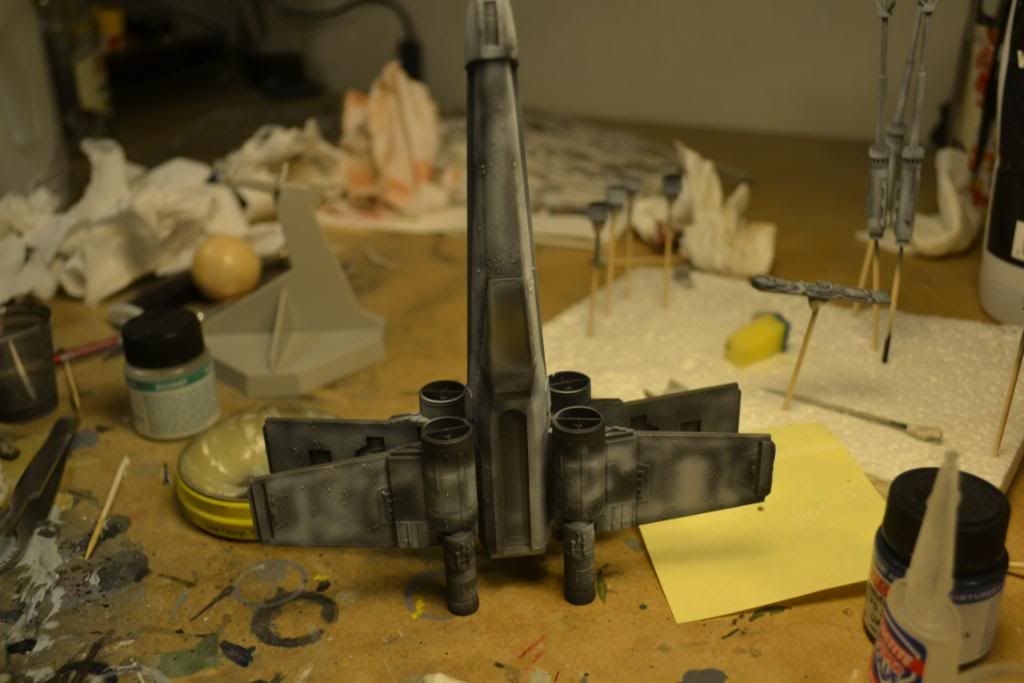 Then I dusted thin layers all over the surface so I got just enough shine through from the preshade...
When the paint was dry to the touch I used a piece of cloth to rub off the vaseline from the surface.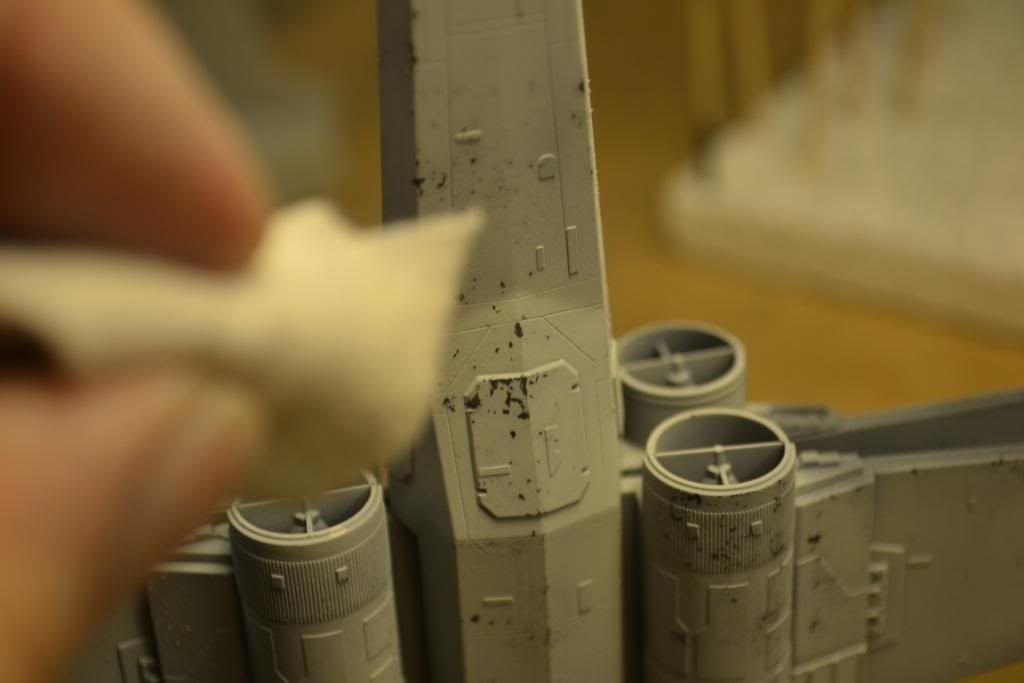 I think this worked spectaculary well! The cipping was really tiny in places and looks nice and not over done!
The guns...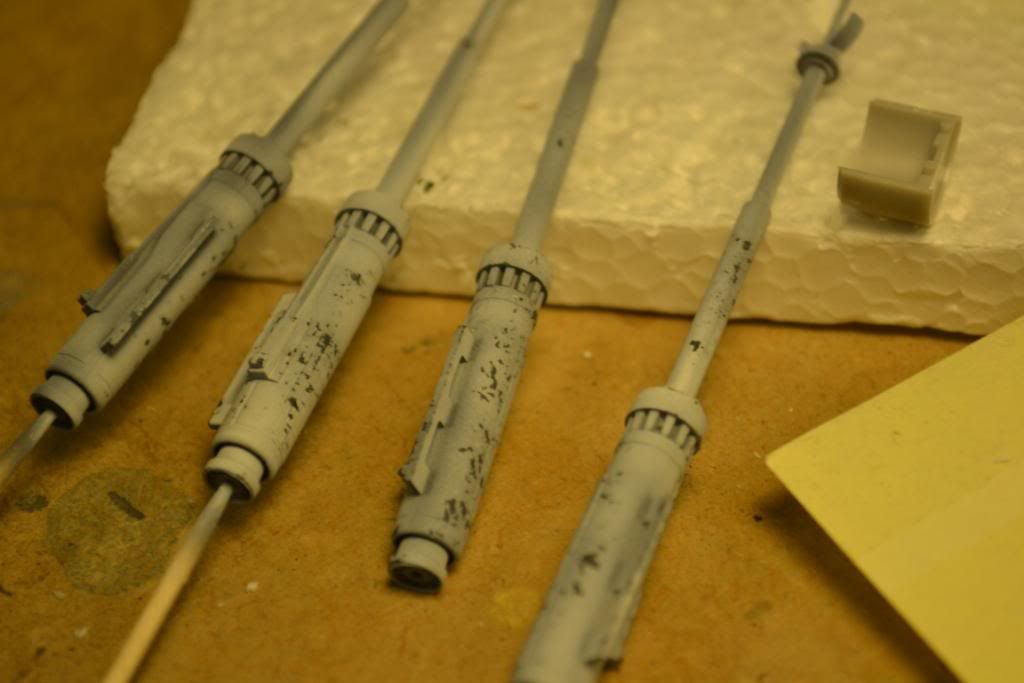 And the air...um spaceframe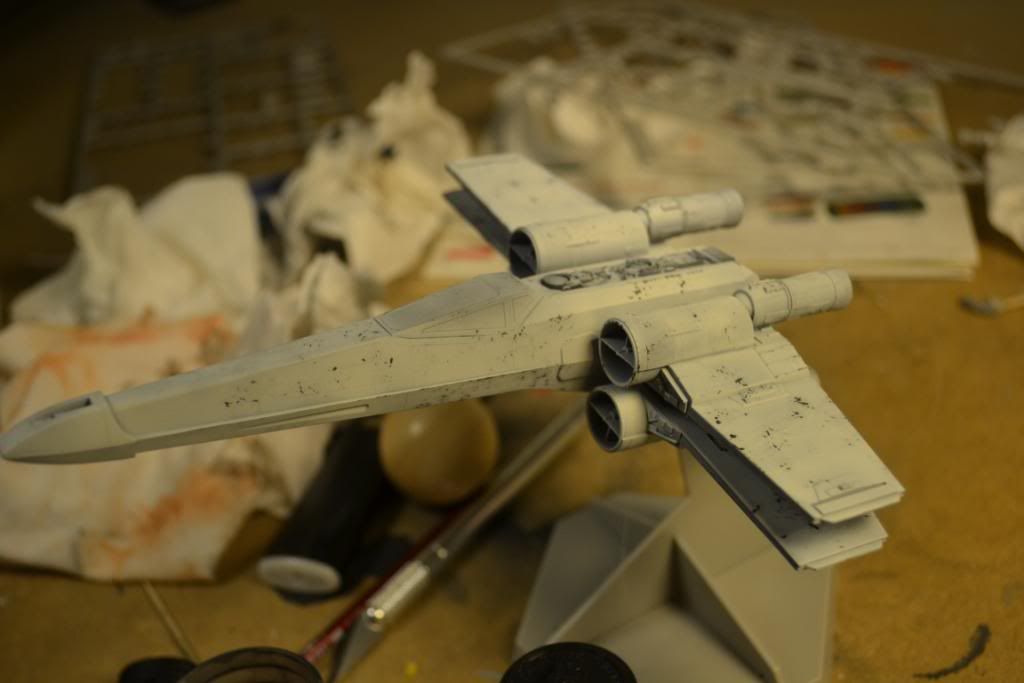 There ya go!
/>
Cheers!