I haven't built this one yet, but I'm not going to make you guys wait for that. The 1/144 Desert Creeper comes with 38 parts. The large center part is roto-cast, but everything else is solid pressure-cast. However, I do have 5 hollow front sections just for those who plan to light it up, but I need you to send me a PM or email to request a switch to the hollow front. The kit is available at
my website
for $145 retail, but from now until Sunday at midnight, it's $130. Due to the weight at over 4 pounds / 2 kilos, the International shipping is set at $55 on my website, but any unused portion of your shipping cost will be refunded to you - US fees are correct.
If you are wanting a hollow front for lighting instead of the solid part, I want you to know up front that these have some flaws from not being pressure cast. So you'll be able to cut out and light the windows easier, but will need to correct some of the bubbles. The solid-cast fronts are very nice and do not look like this photo. Also, this photo represents the worst one that I have. I'm trying to be honest with you guys - so please keep that in mind.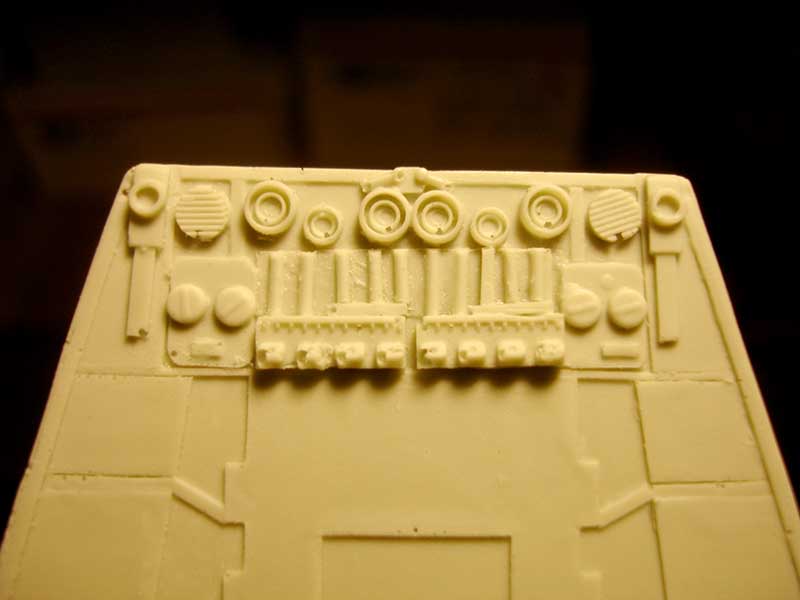 I had planned on selling this for a lot more since it's costing me a fortune to have someone else produce it for me, but after realizing that it requires about 6-8 hours of prep time to get it ready to build, I adjusted the price to the current amount. This photo shows some areas that might need to be cleaned up or minor re-scribing. Again, this is a great kit, but I just want to be as open with all of you as possible.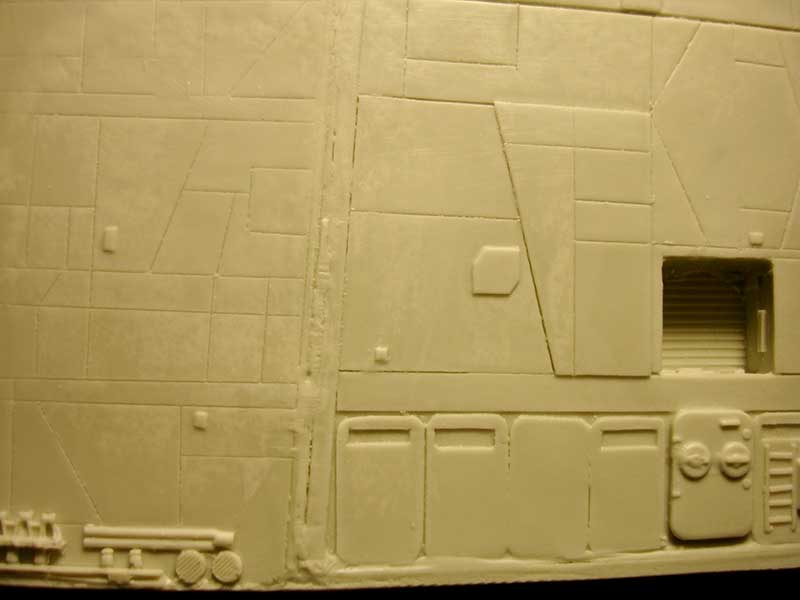 So here it is. If it was perfect I'd be selling it for at least $20 - $40 more, but I think my price is fair for everything you're getting. I hope you enjoy building it as much as I currently am.
If anyone wants closer photos of any part, just let me know.