Hey fellas!
Feel like I'm completely out of the loop around here these days...blaming a number of factors. A) my limited-bandwidth internet sucks. B) for whatever reason, loading pages on this site lately has slowed to a crawl - is that only me having that issue? And C) I started playing the X-Wing Miniatures game. I knew what would happen when I did, and I was right - total addiction! Managed to put it off for a couple of years, but when Miniature Market had the core sets for 15 bucks on Black Friday there was no way I could resist. On the bright side, my motivation to build SW stuff has gone through the ROOF!
So here I am with the Bandai FO Trooper. Got this as a surprise Christmas present. Wasn't really going to pursue the 1/12 stuff, because I don't have anything else to "match" it to, but man...this kit is awesome. Sure my mind will be changed rapidly!
Lot o' parts to make one guy: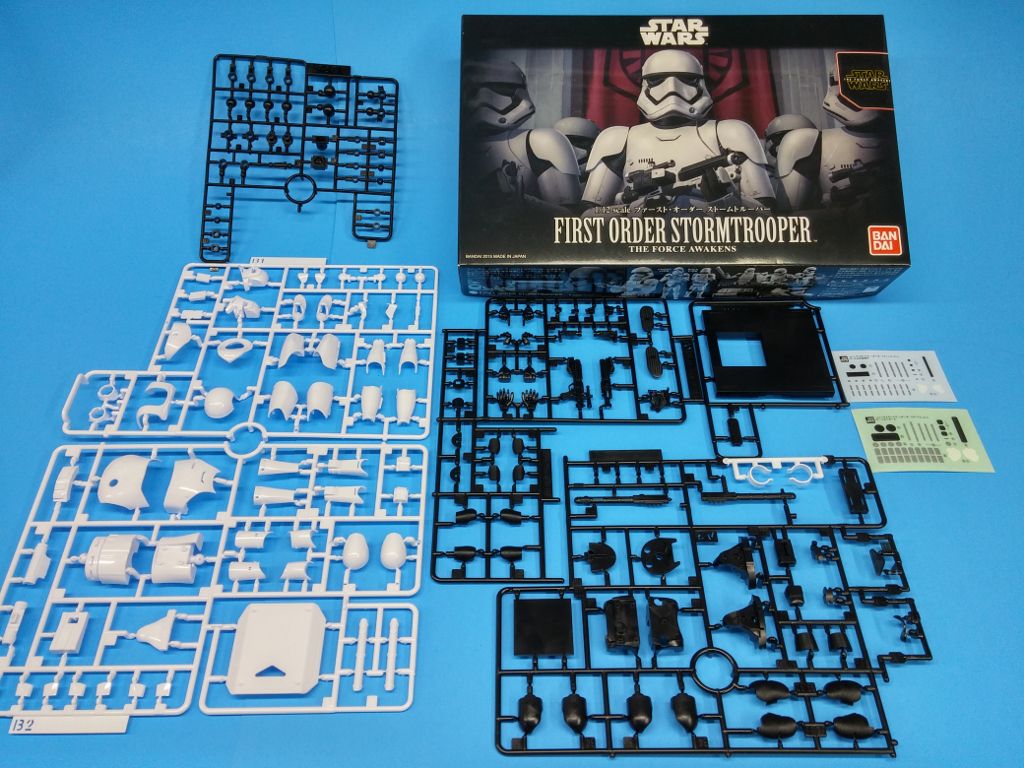 And after a bit of work last night:
With careful sprue removal and cleanup one could easily get away without painting this. Might pose a problem in regards to decaling and weathering, but perhaps with appropriate flat/gloss clear coats I could work around that?