So I got this kit sent to me semi-started from a KoTF user. He (or she!) shall remain nameless unless he (or she!) steps forward to claim public thanks.
Couple of bits needed to be repaired from shipping damage, I replaced the guns with some brass rod and tube, and I added a stretched-sprue antenna because I figured that's got to be what the hole is for on the roof above the cockpit, right? Included in my care package was a pile of unknown-source resin stormtrooper parts - just so happened to be exactly 1/72 scale! He measures out at one inch on the dot, putting him at 6 scale feet. Added a couple of decals from my ever-useful Cosmos Models sheet (*wink, wink*
).
The finished business: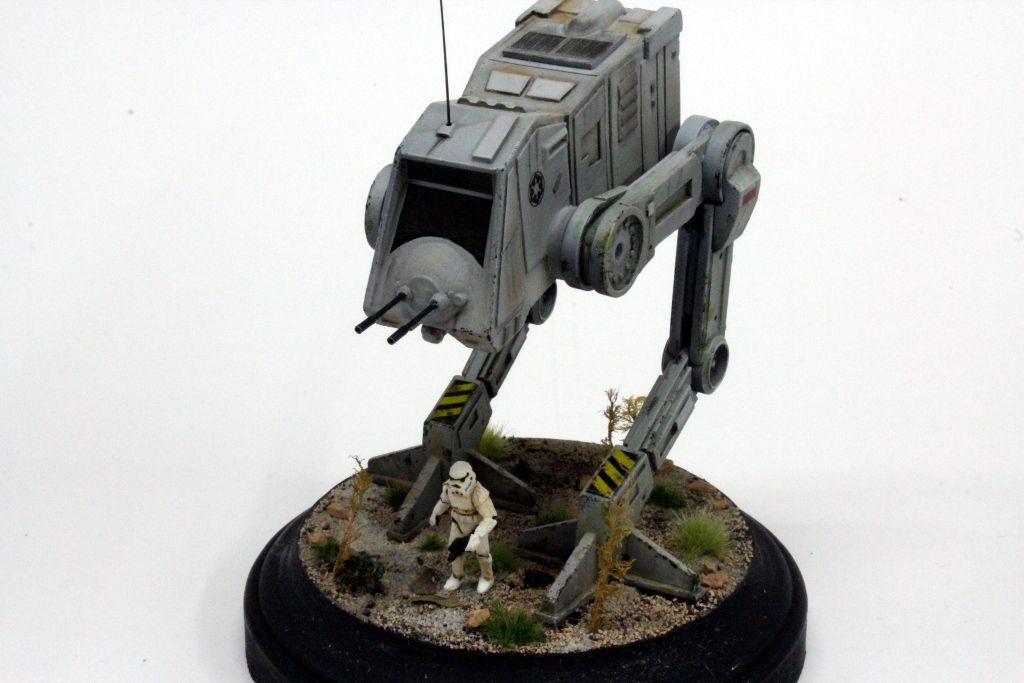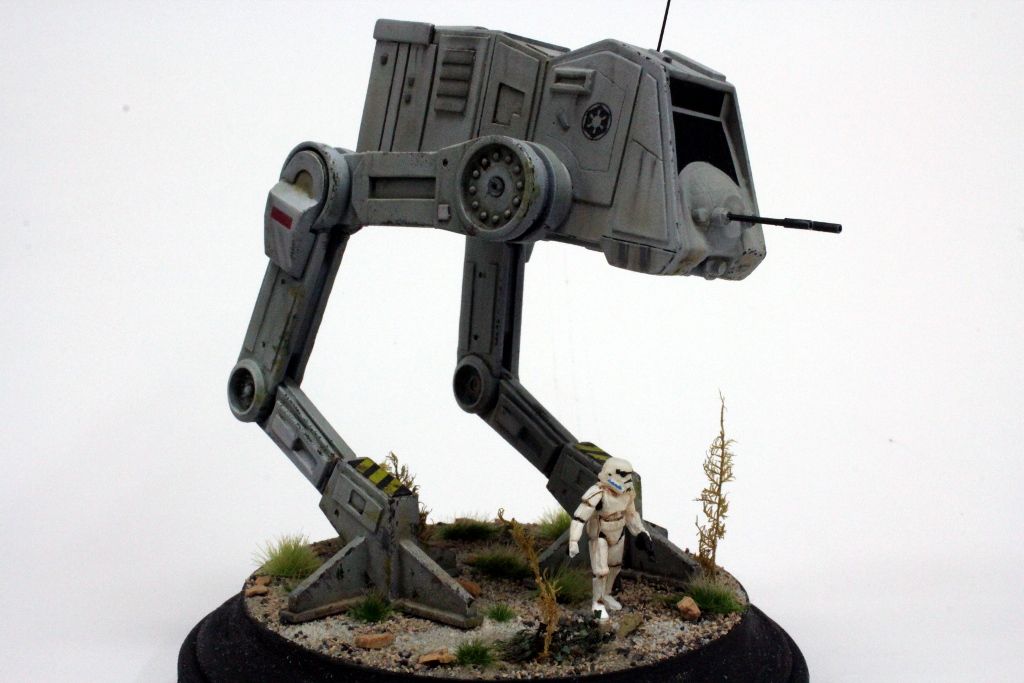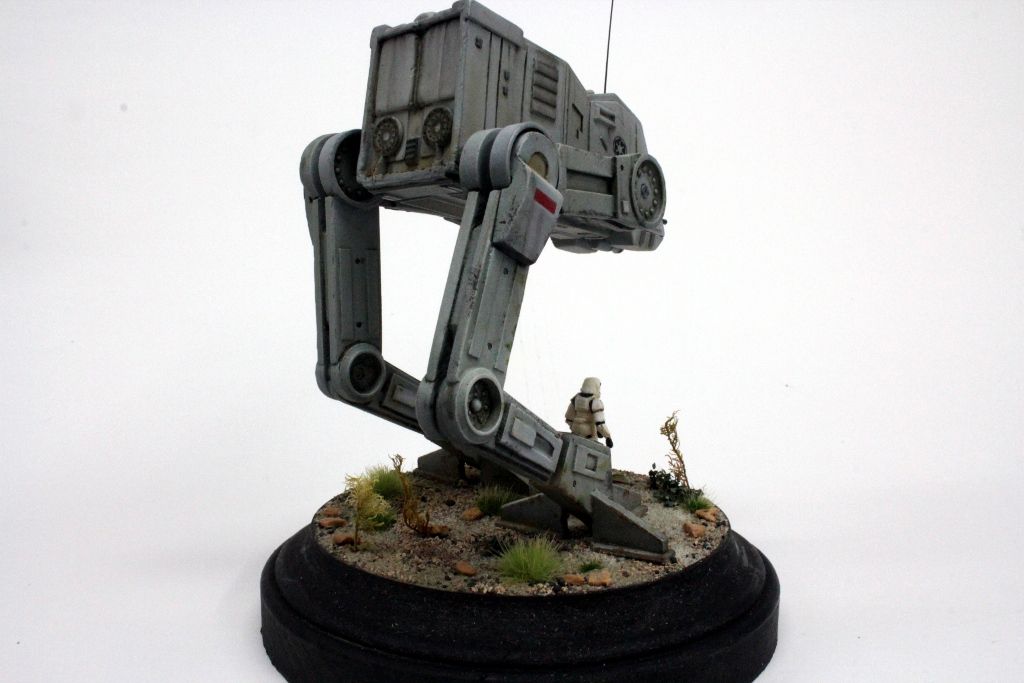 Braille stormtroopers are frickin' tiny!